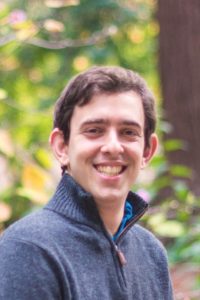 Zach Bleemer is the director of the University of California ClioMetric History Project, a joint project of UC Berkeley (where he is a PhD Candidate in Economics) and the UC Office of the President (where he works in Institutional Research and Academic Planning). His research examines the long-run consequences of young Americans' post-secondary education and specialization decisions, with a side-interest in the computational analysis of structured text.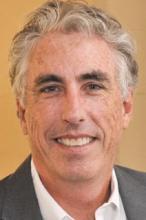 John Aubrey Douglass is Senior Research Fellow – Public Policy and Higher Education at the Center for Studies in Higher Education (CSHE) at UC Berkeley. Current research interests are focused on comparative international higher education, including the influence of globalization, the role of universities in economic development, strategic issues related to developing mass higher education, and studies related the SERU Consortium survey data.
——————————————————————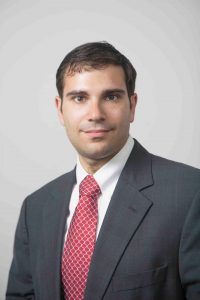 Andrew Schwartz is Visiting Assistant Professor of Finance at the University of Georgia's Terry School of Business. Andrew's research examines how students finance higher education, focusing on the student loan market and institutional financial aid allocations. He received his PhD in Finance from UC Berkeley in 2018.
Senior Research Assistants:
Crystal Guo
Joseph Hernandez
Hoyun Kim
Frankie Lin
Sakthi Ponnuswamy
Diksha Radhakrishnan
Sowgandhi Rayapudi
Research Assistants:
Previous Research Assistants1:
Margaret Chen*
Sahil Chinoy | Data Journalist, New York Times (awarded Berkeley's Schimbor Prize)
Tomas Villena Concha | Analyst, Deloitte
Divya Dhar | Analyst, Nielsen
Nicole Gandre | RA, Princeton University
Elizabeth Holland | RA, Mathematica Policy Research
Evey Huang | RA, Korea Advanced Institute of Science and Technology
Yuri Jeon*
Marcus Wei Zhe Lee | Engineer, Amazon
Danny Miller*
Kendra Singh | RA, Harvard University
Tiana Smith | Analyst, Adobe
Jimmy Tran*
Mark Vandre | MA, Applied Economics, UCLA
Jiwook Yoo | RA, Federal Reserve Board
Jae Ho Yoon*
1 Name and first post-graduate position * Still an undergraduate